EXPRESS ENTRY: CANADA HOLDS THIRD PNP DRAW IN A ROW
Express_Entry &nbsp Oct 25 2021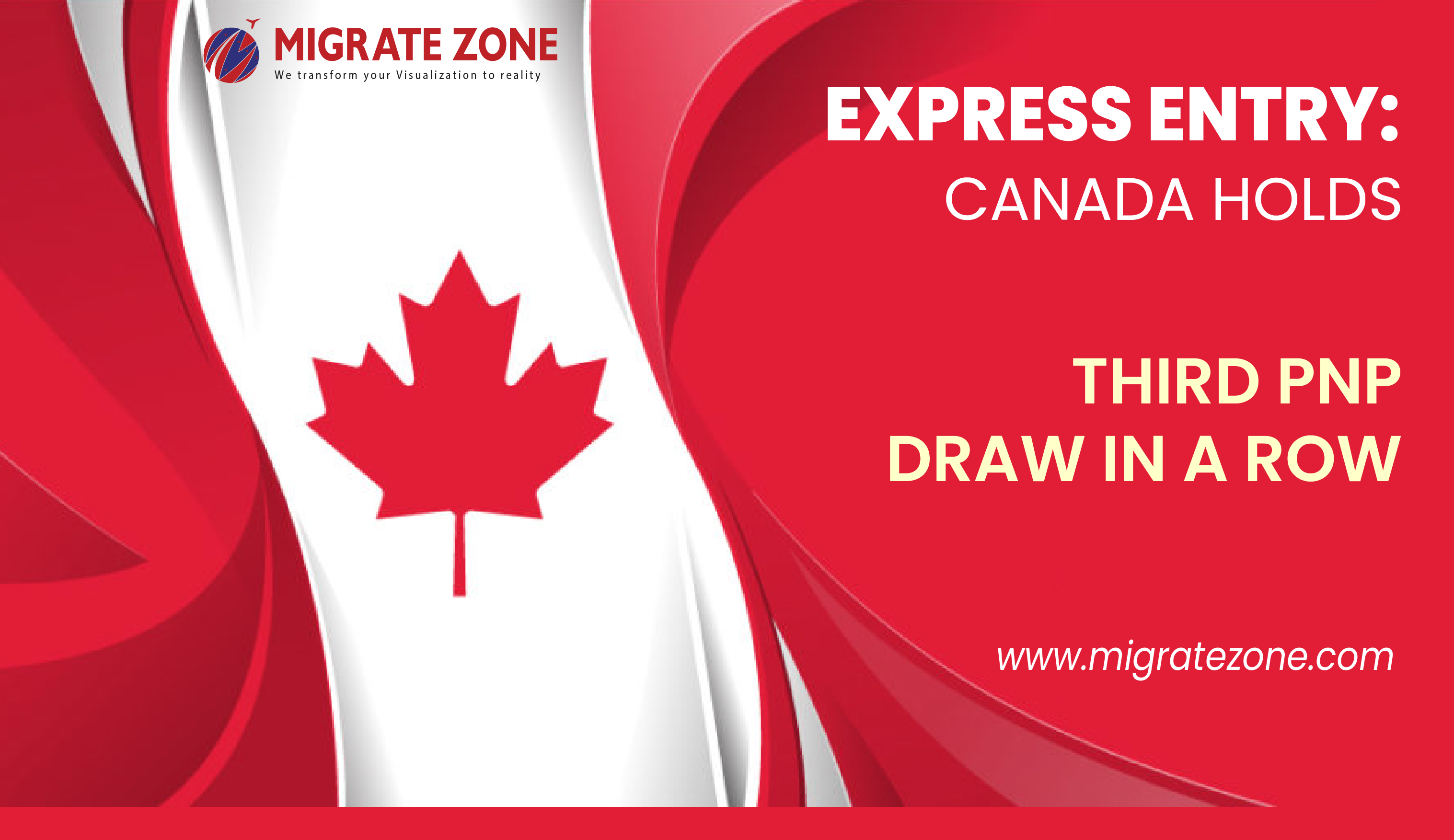 This year, Canada has already held 20 draws just for PNP candidates. They held another Express Entry draw on October 13 for candidates who had provincial nominations. Such candidates could then apply for permanent residence.
Immigration, Refugees and Citizenship Canada (IRCC) has issued 681 invitations to candidates with scores of at least 720. Each invited candidate got 600 points automatically because they hold a nomination from a Provincial Nominee Program (PNP). The lowest-scoring candidates without the nomination would have scores of 120 only.
IRCC had invited 761 candidates having scores of at least 742 in the previous PNP draw. This draw has a lower CRS requirement and is smaller than the previous one. That suggests there were fewer PNP candidates with higher scores in the pool.
No change in Express Entry strategy entering into Q4
IRCC has held bi-weekly Express Entry draws throughout this year. They have invited only Canadian Experience Class (CEC) and PNP candidates. Canada had implemented travel restrictions because of the COVID-19 pandemic. So, outland immigrants were unable to complete their permanent residency landing.
IRCC has continued to hold PNP draws even if some candidates are not necessarily in the country. That is due to the commitment to territorial and provincial immigration strategies. CEC candidates must have at least one year of Canadian work experience in a skilled occupation. Thus, they are most likely already in Canada.
For the Express Entry system, it has been an unprecedented year. IRCC started to hold all-program draws last year by this point. That had included Federal Skilled Worker Program (FSWP) candidates. Since December 2020, IRCC has not held an all-program Express Entry draw.
This year, IRCC issued a record number of invitations to CEC and PNP candidates. Last year, IRCC had issued a total of a record-breaking 107,350 Express Entry invitations. Till September this year, the total number is already at 110,377, and some months are still left.
On February 13, when IRCC invited each Canadian Experience Class (CEC) candidate in the pool, the number of ITAs also rose.
Depending on the draw being specific to PNP or CEC, the minimum score has been fluctuating. How many invitations IRCC issued in a particular round and how many candidates are in the pool partially determine the minimum scores. Only the top-scoring candidates get the invitations. Candidates having provincial nominations will get 600 points added to their score. So, automatically PNP draws have higher cut-offs.
What is Express Entry?
For the management of applications, Canada's most popular immigration programs use the online Express Entry system. The three programs that use Express Entry are The Federal Skilled Worker Program, the Federal Skilled Trades Program and the Canadian Experience Class. PNP candidates of the Express Entry pool have qualified already under one of these programs.
Express Entry makes use of the Comprehensive Ranking System (CRS), a points-based system for ranking candidates' profiles. The top-scoring candidates can apply for permanent residency after receiving an Invitation to Apply (ITA).
After that, an IRCC officer will decide after reviewing the application. They will ask for more documents or ask for biometrics and may set up an interview.
IRCC will issue COPR or Confirmation of Permanent Residence If the application is approved. Approved permanent residents can then finish the landing process. They will be able to access pre-arrival services that would be helpful with the first steps for settling in Canada if they are outside Canada.
The best time to move to Canada is now. Get in touch with us if you are looking for immigration services. Visit www.migratezone.com or call us on +91 7069629625 or +91 8128942081 today to book your appointment.