Student Visa USA
The United States invites foreign nations who come to the U.S. for further education. Students can apply for a student visa within 120 days from the start date directed on Form I-20 and can travel within 30 days from the start date on Form I-20.
F-1 visa
This is the most mutual type of student visa. If you wish to be involved in academic studies in the United States at an appropriate school,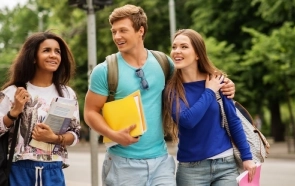 such as a recognized U.S. private secondary school, college, or university or approved English language program then you need an F-1 visa. You will also want an F-1 visa if your course of study is more than 18 hours a week.
In addition to these items, you must provide an interview appointment letter confirming that you booked an appointment through this service. You may also bring whatever supporting documents you believe support the information provided to the consular officer.